CPD Direct will make your life easier.
You won't have to search for relevant CPD again!
At UNSW Edge we understand CPD, we understand the Law and we understand you. We want to make it as easy as possible for you to get all your requirements, in the most easy, practicable and engaging way, whilst still being relevant to you and your practice.
CPD Direct will do this by delivering virtual personalised learning based on your area of practice. Further, it will cover all required mandatory CPD units and knowledge areas, and have several different formats over the period, to maximise your engagement.
The subscription runs from July to June, and will deliver content directly to you on the third Wednesday of each month. If subscribing after July, you will receive all the previous monthly content upon joining.
General Practice
Property Law
Wills and Estates Law
Business & Employment Law
Any questions? Check out our frequently asked questions or email us at edge@unsw.edu.au.
Packages available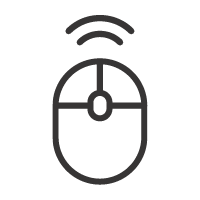 Overtly Online
12 month subscription (July - June)
This is for the lawyer that never wants to think about CPD again, a solution delivering all your CPD needs straight to your inbox.
Personalised content delivered every month
Over 12 hours of online content over 12 months, access for full 12 months
Access to all substantive law modules across all areas of Law
Only have to do 1 hour a month, and we can remind you its there
All knowledge areas covered
All CPD requirements covered
No searching required, all the thinking done for you
No time wasted on trying to figure out what's right
Relevant and engaging
20% discount on any of the face to face CPD sessions we run each year
Same delivery time and day each month
---
Current areas of law available:
General, Property Law, Wills and Estates Law, Business & Employment Law
Top me up
12 month subscription (July - June)
This is for the lawyer that gets most of their CPD via events and presenting, but needs to top up, especially on the knowledge areas.
Personalised content delivered every second month
6 hours of online content over 12 months
All knowledge areas covered, access for full 12 months
Relevant and engaging
15% discount on any of the face to face CPD sessions we run each year
Same delivery time and day each month
---
Current areas of law available:
General, Property Wills and Estates Law, Business & Employment Law